Inspired for Your success

Start Your Business
In order to start a business, one needs to understand and deal with many different issues: legal, finance, sales and marketing, intellectual property protection, liability protection, human resources, and so on. The obvious tasks like naming your business and creating a logo can take up much of your time, but what about the less-heralded, equally important steps? Whether it's determining the structure of your business or creating an effective marketing plan, you can quickly get overwhelmed.

Grow Your Business
Business today requires flexibility as well as good planning and organizational skills. When people start a business, they think they'll turn on their computers or open their doors and start making money. However, they soon find that making money in a business is much more difficult than they thought. Mission Bridges will help you break down the characteristics of a successful business and teach you the practical steps you can take to track and plan for success and growth.

Sustain Your Business
Getting a startup off the ground is challenging. Having the funding and knowledge to succeed in the business world is one thing, but surviving the fierce competition, volatile economy, as well as the uncertainty and changing nature of the market is another. Taking small steps and meeting the demands of the business one by one will be necessary. Most individuals who manage and own large businesses, who once struggled in their own start-ups, can tell you that there are certain steps and strategies you need to abide by, to reach your goals.
We are dedicated to the growth and development of entrepreneurs, with a focus on women, minorities, veterans, and ex-offenders, with ongoing business support, knowledgeable mentors, and a results-driven Entrepreneur curriculum.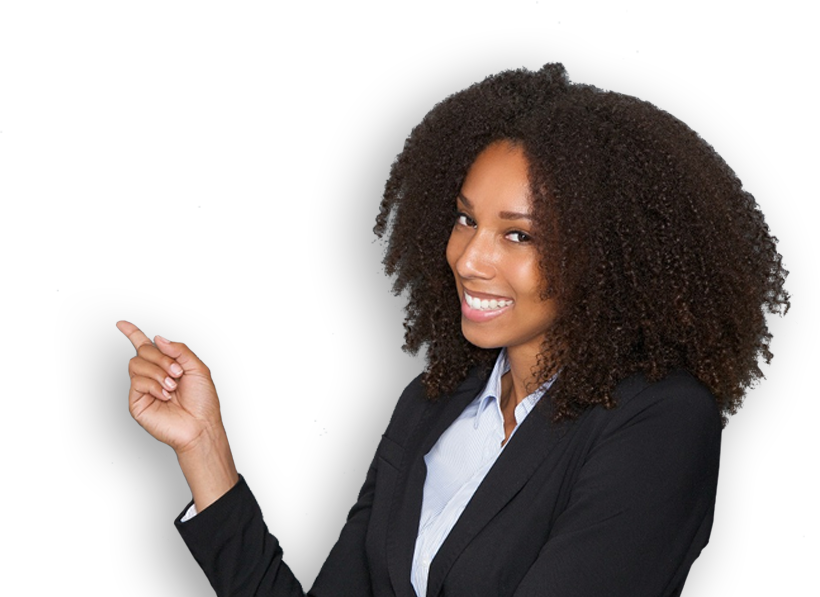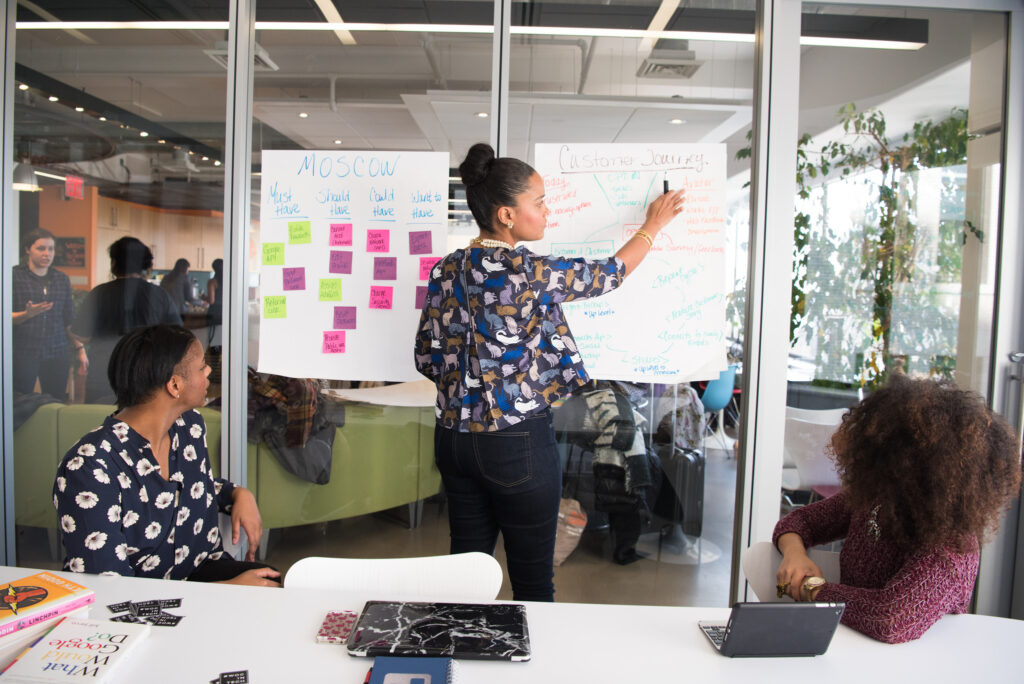 AT&T Connected Learning Digital Literacy

An AT&T Connected Learning solution
Created by AT&T in collaboration with Warner Bros. Discovery, The AchieverySM helps connect students to a new world of digital learning through stories that spark curiosity and content that entertains as well as teaches. The platform features clips from some of the most popular, well-loved movies, TV shows, and cartoons from Warner Bros. and Cartoon Network, paired with lessons and learning activities that students can engage with everywhere they are – at home, in the community, and the classroom.
We Invest in Five Key Groups
Mission Bridges is not just a class - We are a network of entrepreneurs committed to helping women, minorities, veterans and ex-offenders Mission Bridges helps convert the creativity and passion of prospective entrepreneurs into sustainable businesses. With business training and ongoing support, you can soon be supplementing your income and even supporting yourself full-time in your new businesses. In the end MISSION BRIDGES hopes to bring economic revitalisation to DFW Metroplex by helping to reduce poverty and unemployment in the Metroplex.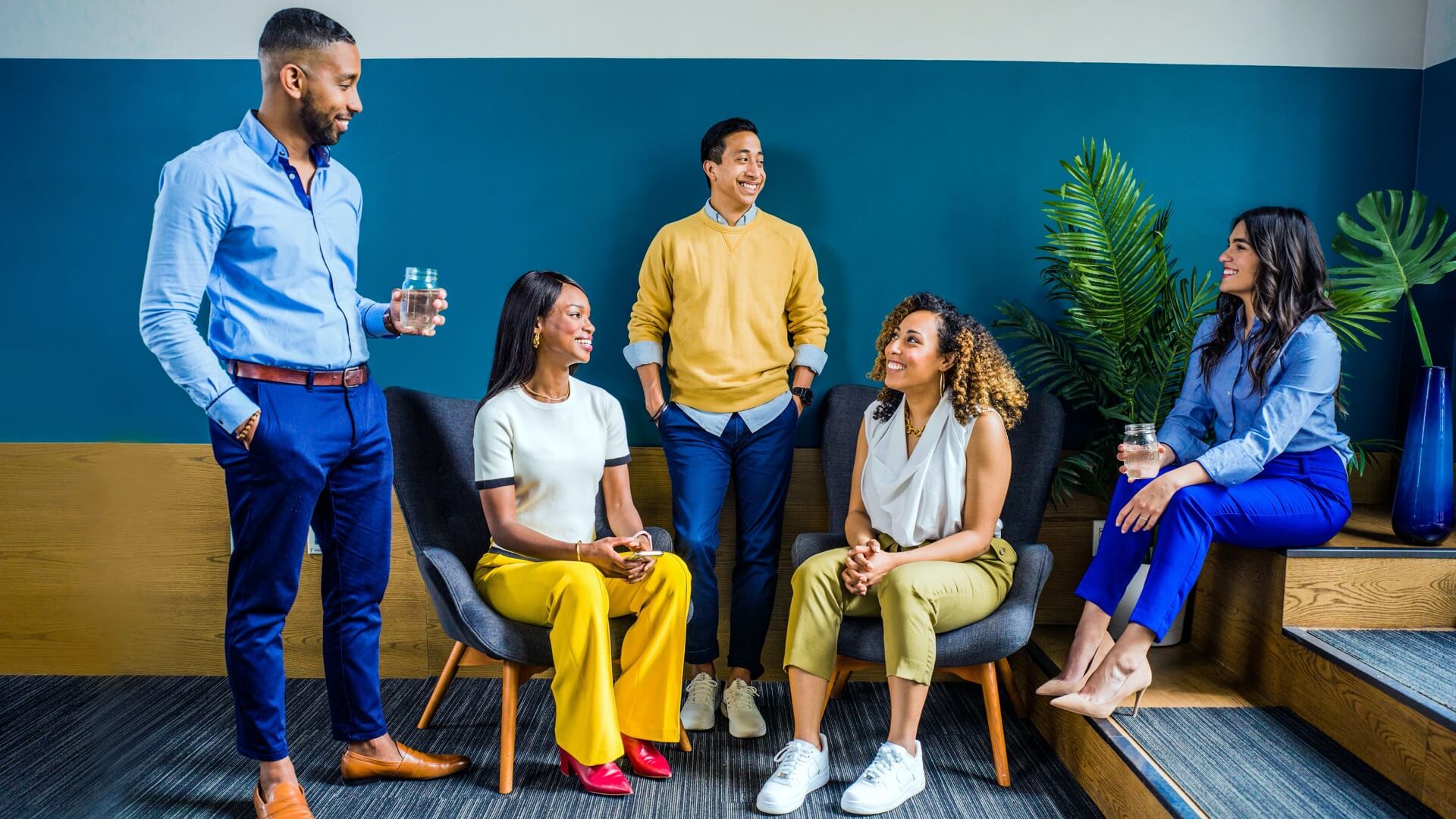 NonProfits
Capacity building is critical for nonprofits. There are a variety of definitions for capacity building, perhaps the most fundamental definition is "actions that improve nonprofit effectiveness or actions that enhance a nonprofit's ability to work towards its mission. To ensure that capacity building by a non-profit will be successful and actually achieve the outcomes that it plans to accomplish, there are things it must do for this to happen. This training will guide you toward building the capacity of your nonprofit.
Women
SHE DFW's free services are available across DFW to women from low income neighborhoods. SHE DFW offers a range of tailored business services including networking events, training, and mentorship. SHE DFW also offers access to business services–including workshops, connections to capital, pro-bono legal assistance, and navigating resources.
Minorities
Bridging The Gap is designed to provide women, minority and Veterans with the education, resources, strategies, and confidence needed to determine the feasibility of a new idea, launch a new company and successfully grow a business.
Veterans
TRANSITION VETERAN ENTREPRENEUR We offer a free online program for military veterans. These programs were designed by entrepreneurs and are facilitated by entrepreneurs. They are offered online so that anyone, anywhere can participate in a well-designed, collaborative online environment. The core entrepreneurship program is also offered face to face at select locations.
Ex-Offenders
Entrepreneurship allows individuals to start their own businesses and rise above the systemic discrimination they face in the job market. Our Reset Entrepreneur Program provides the resources and mentorship that individuals with a criminal background need to rise above the stigma associated with their conviction and create a path to economic opportunity.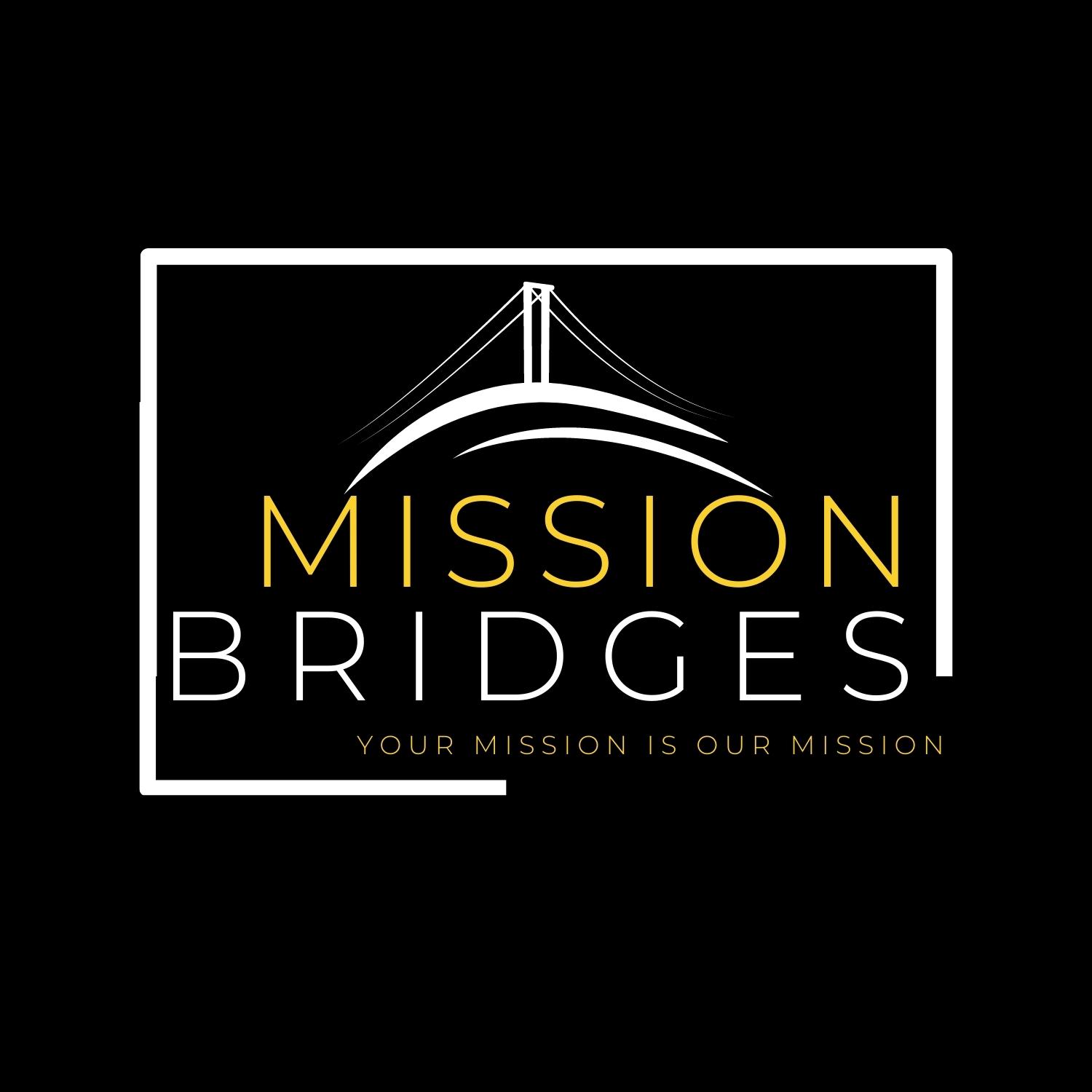 We're Helping Small Nonprofits & Business Overcome Challenges, Set And Achieve Business Goals
Mission Bridges is a 501c3 nonprofit organization committed to helping aspiring minority, women, veteran, and ex-offender entrepreneurs, regardless of net worth or education level, achieve business ownership dreams, through mentoring, and education. Through our entrepreneur training, support, and educational programs, Mission Bridges will increase the success rate of micro-business owners thereby improving lives and boosting the economy through business growth and job creation. Creating opportunities; empowering communities.
We Provide Various Services To Help you Start & Grow Your Business
Nonprofit Capacity Building
PeerSpace offers peer-to-peer co-working for young entrepreneurs and remote workers, with a special focus on nonprofits. Businesses can collaborate, learn, and build relationships at PeerSpace. The space has a computer lab, hot desks/tables, seating areas, dedicated desks, a kitchenette, office supplies, a copy station, and onsite training and coaching. Hot desks and tables are available on a first-come, first-served basis.
Do You Need An Affordable Office?
PeerSpace NonProfit Coworking Hub
So if working from home is not working for you? Or if you need an office space to run your nonprofit or small business? PeerSpace offers dedicated desks, open workspace, or private offices to suit your needs. Whether you're looking for a long-term solution, or office for a day, we have what you need. PeerSpace is your place to work, learn and grow. Come to GroWork with us.
PeerSpace is a nonprofit initiative between Mission Bridges and Peer 2 Peer Whole Wellness. PeerSpace is an incubator for nonprofits and veteran-owned businesses. Incubators are designed to closely monitor growth. Among other essential skills, PeerSpace teaches entrepreneurs how to manage their finances, deal with customers, and run a business. While providing affordable office space, PeerSpace focuses on education and training.
Mission Bridges is a great resource for people looking to start or grow their business or nonprofit. I was greatly beneficial to L & M United Homes from the website And brochures. She help from beginning of process of filing the application to the end.
Mission Bridges is a great resource for people looking to start or grow their business or nonprofit. I was greatly beneficial to L & M United Homes from the website And brochures. She help from beginning of process of filing the application to the end. MAKESHA JEFFERSON Founder Makesha Jefferson Our Non-Profit Organization Awringa Worldwide Inc., has had the privilege of being mentored through Mission Bridges for the last 2 years, we were supplied tools/knowledge that help to build and advance a structured organization to support the community we assist, mainly being the ex-offender population. Working with Mission Bridges has been a God Sent for our organization. MANY THANKS AND BLESSINGS TO YOU!!!
a glimpse at
who we've helped